Business to business marketing necessitates a completely different approach than marketing to consumers. But even today many companies think what works for one will work for the other. It is far from the truth. B2B marketing is a strategy unto itself.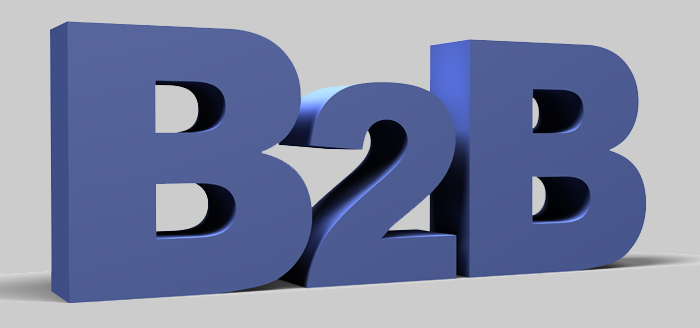 B2B Marketing and Trade Shows
Most trade shows and conventions focus on B2B marketing. Trade shows are consistently successful in obtaining leads and sales. They do their own promotions with keynote speakers and media buys. You would be hard-pressed to not find a trade show centered on the industry you are in.
B2B marketing for trade shows can be highly effective with the proper strategies and methods. There are things you need to consider before you develop a B2B marketing plan.
Things to keep in mind with business to business transactions include:
Unlike many consumers, most businesses are most concerned with the bottom line instead of emotions and feelings.
Always be professional. Your words and actions represent your company, and other businesses will view them as either positive or negative.
You want potential business clients to be confident in your company and the products or services that you deliver.
1. Is the Event the Right Choice for Your B2B Marketing Goals?
Choosing the right events for your B2B marketing goals is a critical factor. It will not help your business if you sell teddy bears and other toys but you are marketing to a trade show for pet shop owners and animal lovers. Look at who is hosting the event and whether it is within your industry.
Think about how much potential an event has, and what the best and worst-case scenarios would be. Compare this with the cost that you will incur to exhibit at the event. If you would spend $10,000 but the venue only holds 250 people you may decide that the cost benefit analysis does not pan out for you.
Nevertheless, it depends who those 250 people are and whom they represent. Get as much information as you can about who will be attending events.
2. Booth Location is Important at Trade Shows
When you exhibit at trade shows the location of your booth is very important. If you are stuck off in the corner somewhere, then even the best B2B marketing campaign will not give you excellent results. Try to get a location that puts you right in the middle of things, one with plenty of room for traffic flow and visual displays.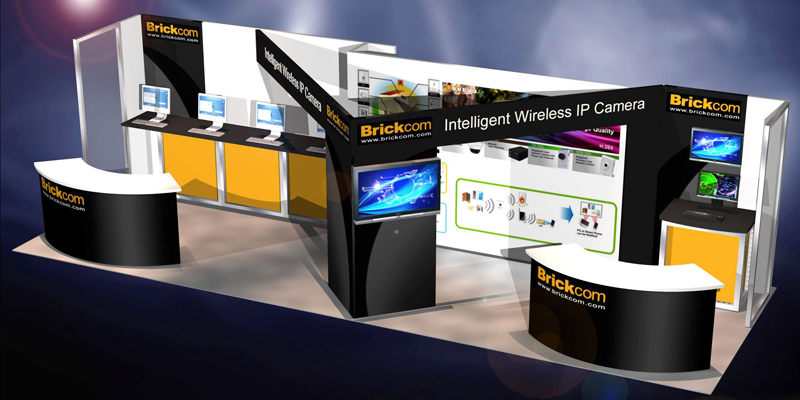 Trade Show Exhibit by the Design Factory
3. Do You Need a Larger Exhibit Booth?
A common misconception when it comes to B2B marketing is that you MUST have a very large booth. This is not always true. You obviously want a booth that is impressive. But unless you are a very large business you are not typically expected to have one of the biggest and most extravagant booths at the event. Small and moderate size companies often have small booths.
You can pack some punch in a smaller trade show exhibit with the right design, graphics, and staff.
4. Is Your Booth Attracting Quality or Quantity?
The B2B marketing strategy that you use will help determine whether you are attracting quantity, quality, or both. You want plenty of traffic, but you really do not need people coming by who only want a freebie and who would never need your products. Try to attract qualified leads from businesses that can use what you can provide.
5. Do You Have All of the Essential Sales Elements?
There are some essential sales elements for trade shows that you should always include:
Backdrop – This element should be simple and straightforward. Always include the name, and if possible, the logo of your business on the backdrop.
Visual Presentation – This is usually a video that runs while traffic passes by. When someone is watching your presentation, this gives you the opportunity to start a conversation.
Informational Banner Stands – Let visitors see the benefits that you offer before they approach your staff. Keep the information short and use bullet points where appropriate.
6. Is Your Staff Well Trained in Your Products or Services?
Poorly trained staff can make even the best B2B marketing efforts a failure. Only use staff that understands your products and your company thoroughly. If a visitor cannot get a clear and complete answer to their questions, they may look somewhere else instead. Hold a meeting before the event to make sure all of your staff is fully prepared.
85% of an exhibitor's success is determined by the people staffing the exhibit.
Source: Creative Training Solutions
7. What Payment Options Will You Offer?
Part of your B2B marketing plan should consider payment options, because you may make sales at trade shows and will need to accept payment. Payment options can include:
Cash
Credit Card
Invoice Options
Purchase Orders
What do you think about when you plan a B2B marketing campaign?