Are your marketing efforts on a strict budget? Most companies are. However, there are many booth ideas for trade shows that can work well with almost any budget. Even the smallest companies can see incredible success at these events without a lot of expense involved. Some great ways to get more for your money can include:
Try renting from a reputable company instead of buying outright
Choose gently used exhibit booths that costs less but are still attractive and appealing
Add roll up banners for a small cost but a big impact
Spandex table covers offer a lot of benefits without being high priced
Folding bookcases are inexpensive but they can display a large amount of products and materials
Colorful flowers are cheap but they usually draw visitors to an area
Take advantage of foam board whenever possible

1. Booth Ideas for Trade Shows on a Small Budget Include Renting Versus Buying
If you are looking for booth ideas for trade shows and you have a smaller budget, then renting may make more sense than buying. When you rent you will usually only pay a small percent of what you would spend to buy comparable components. In addition, you can change the look of your booth for each event. If you attend shows frequently, this may not be as cost effective.
Rental furniture is no longer an after-thought, but a vital consideration in the exhibit concept design.
Source: Tommy Lei, social media, marketing, and public relations director, FormDecor Inc., quoted at ExhibitorOnline.com
2. Used Exhibit Booths are Often More Affordable
If you do find that buying exhibit booths is a better choice then you can always buy used, as long as the components are still attractive and they have appeal. You may be able to spend 25%-50% less and still get a great booth that will last for some time to come. Evaluate each used piece carefully to make sure you are getting a good deal.
3. Roll Up Banners can be Very Cost Effective
One of the money saving booth ideas for trade shows is to use roll up banners, because these items are extremely cost effective. They are inexpensive but they can add a lot to your area. They are durable so they stay attractive for more than one use. These banners can display large graphics. They are very lightweight and they can be stored in very small spaces.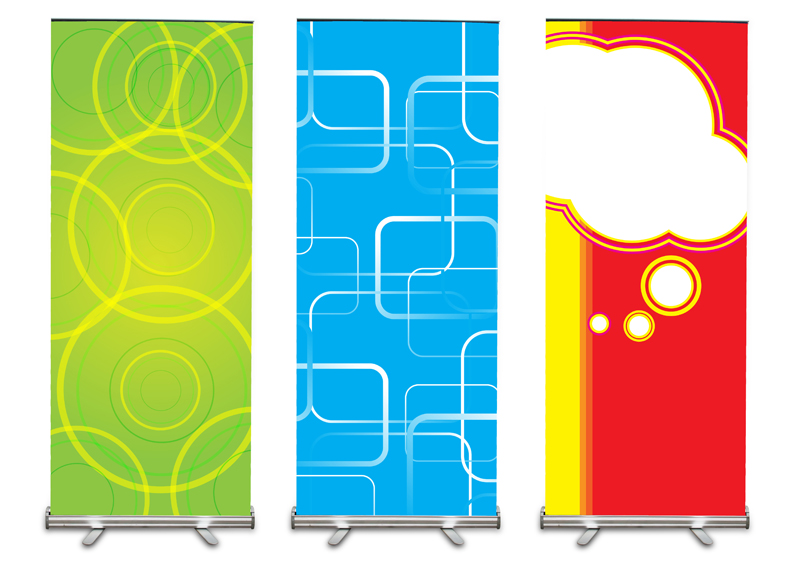 4. Take Advantage of Spandex Table Covers
One of the booth ideas for trade shows that is really catching on because of the low cost and great look is the use of spandex table covers. These covers are flame retardant so they meet the event specifications. They never wrinkle and they can be machine washed if needed without losing any of their appeal.
5. Use Folding Bookcases to Display Your Goods
Folding bookcases are one of the booth ideas for trade shows that can help you cut costs without cutting the ability to display your products well. These bookcases can often be found for less than $100, sometimes as low as $50 or $60. You will gain plenty of display space without breaking your budget, and keep your area well organized.
6. Add Colorful Flowers for a Special Touch that is Personal
You do not have to be exhibiting at a trade show for florists to include bouquets of flowers. One of the more personal booth ideas for trade shows is to get some fresh cut flowers and place these strategically around your area. The vibrant colors of the flowers will appeal to visitors. Try to get blooms that are very colorful but that do not have a strong scent. Some people may be allergic or find the smell overbearing.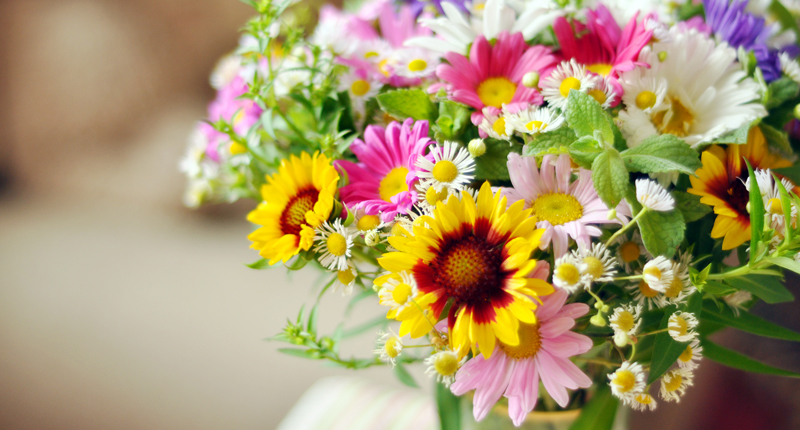 7. Foam Board is a Terrific Material to Work With and Very Inexpensive
One of the biggest booth ideas for trade shows if you are trying to cut costs is to use foam board. This material weighs very little, it can easily be cut into any shape with a knife, and it can do wonders for exhibit booths when combined with a little creativity. The very low cost for this material makes it an ideal choice for many uses.
What booth ideas for trade shows can you offer for companies that have a small budget to work with?