There might not be any magic carpets, but your trade show carpet can work its own magic.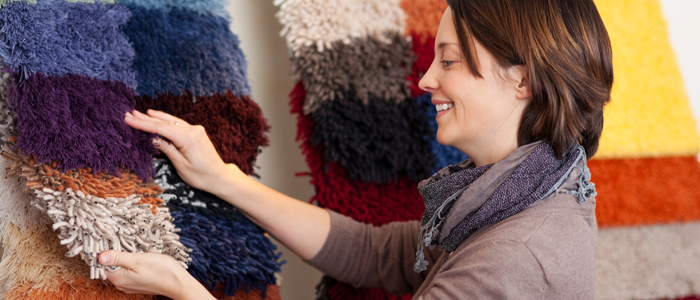 There are a multitude of choices when it comes to carpet for your trade show exhibit. Another important decision that you will need to make is whether to buy or rent your flooring.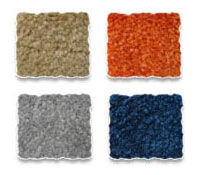 Deciding whether to buy or rent trade show carpet can be a big decision. There are a number of important considerations you need to think about, no matter what exhibit ideas you are contemplating. The right decision may be different in each case. Sometimes renting may make more sense but in other cases, buying is a better option.
Some of the top considerations when evaluating renting versus buying should always include:
How often will you be using the items and how many shows will you use it for each year?
What are the design ideas that you have and will this change in the near future?
Is your budget smaller or larger, because this can make a difference in which method you finally choose?
There are a wide variety of materials from which to choose. Do you know what these are and the pros and cons of each type?
What types of carpeting do you prefer and what is available?
Should you include your logo in the carpet or leave it blank instead?
1. How Often Will You Need Trade Show Carpet?
Some vendors attend many conventions and trade shows. They may require trade show carpet several times a month; others may only use this once or twice a year. If you only need to use a carpet a few times a year then renting may be the best choice. However, if you will use it frequently then buying may be more cost effective. Be realistic about the use you will get from this item.
2. What are Your Exhibit Ideas for the Near Future?
The exhibit ideas that you have for the near future will help determine whether you should rent or buy trade show carpet. If you buy this item and then change your design, you could need a replacement to fit in with the new look and feel of the booth. In this situation, renting may be the best option because of the possible changes.
3. What Type of Budget do You Have Available?
The budget that you have for trade show carpet is another important consideration. Renting is usually a fraction of the cost that buying would be, and if your budget is smaller then you may choose to rent and save some of the budget for other purposes instead. This may be the most cost effective method in most cases.
Remember you will need to store the trade show carpet if you choose to buy. Any storage costs need to be considered in your budget.
4. What Material Options are You Looking For?
The trade show carpet material that you want is also important. This ties in with your specific exhibit ideas. Choose materials that are easy to care for and maintain. High traffic options can eliminate any difficult upkeep or time consuming cleaning in areas where there is significant traffic most of the time.
Commercial carpet made of nylon is not only ideal for areas with high traffic, but also does well in areas where it is likely to get wet and dirty.
Source: http://www.wikihow.com/Buy-Commercial-Carpet
5. What Carpet Types Can You Choose From?
It is important to know your options when it comes to trade show carpet types. Low loop options are very cost effective, but multi-level sculptured carpet offers an appearance that is more appealing and attractive. Shag carpeting involves deep pile that is gorgeous but it may be difficult to keep clean.
6. Should Your Carpet Include Your Logo?
One of the best exhibit ideas is to add your company logo to the trade show carpet that you use. This adds consistency to the overall look and design of the booth and it puts your business logo in front of visitors in another way. If you want your logo on this item then you may need to buy rather than renting.
What types of trade show carpet have you used in the past and what were the pros and cons?