Choosing an exhibit designer can be tricky if you do not know what is important or if you fail to give the professional the needed information and data. There are some helpful tips that can help you achieve the results you are looking for and make choosing the right company or person much easier. One of these is making sure that you make the objective clear from the start.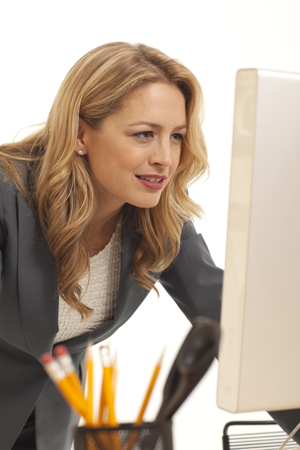 It is essential that you make your expectations clear from the beginning so the exhibit designer knows your goals and anticipations. Another tip is to provide the desired trade show graphics or colors before the design process begins, so these are tied in and create a consistent look.
Always ask for suggestions and references from any design company so you can take advantage of the knowledge and experience offered. Make sure that you provide an overview of your company history so that the professional understands your company and your industry. Never make cost the top priority. Always balance price with other important aspects.
Always Let the Exhibit Designer Know what the Objectives Are
When you hire an exhibit designer it is very important to make the objectives that you have clear from the start. If these are not known then the professional may not be able to deliver what you want or help you meet these objectives during an event. The design team cannot give you what you want unless they understand what this is.
Make Your Expectations Clear Early On
Be very clear on your expectations even before you choose and hire an exhibit designer. From the initial consultation, make sure that your expectations can be met; otherwise, you may want to choose another company or professional instead. Any contract that you sign for services and products should include what is expected from the design team in order to clarify this issue.
Provide the Desired Trade Show Graphics to the Professional
If you already have the trade show graphics that will be used or you have decided on the color scheme to follow then provide these details to the exhibit designer as soon as possible. These resources can help the company or professional ensure that the overall appearance and appeal of the exhibit is spot on and there are no contrasts or unfavorable aspects.
Ask for Suggestions and References
When you are evaluating each exhibit designer always ask for suggestions. Since you will be paying for the professional help make sure to take advantage of the knowledge and advice that is available. References are also important, so make sure to ask for them. Any qualified company will be more than happy to provide these on request.
Give the Designer a Company History Overview
Prepare an overview of the history of the company and the industry, and give this to the exhibit designer before they start the design process. This will help the exhibit designer understand your industry and company better and will usually give you the best possible results. If the design team does not have this information, it could affect the finished exhibits and your success at the show.
Do not Make Cost the Top Priority
Cost should never be a top priority, whether you are choosing a final design, the right team of professionals, or the best trade show graphics. You want to get to quality at a reasonable price but avoid settling for less in exchange for a cheaper cost. This can be a big mistake that could cause you to fail to meet your event goals and objectives.
What other helpful exhibit designer tips have you learned? Do you have any tips that you think others would find useful and what are they?