There are a number of reasons why you might choose to make a custom trade show booth a modular. This decision may offer several benefits over other types of exhibits. The results that you get are a reflection of your choices in every area, and poor choices could leave you feeling let down with an event.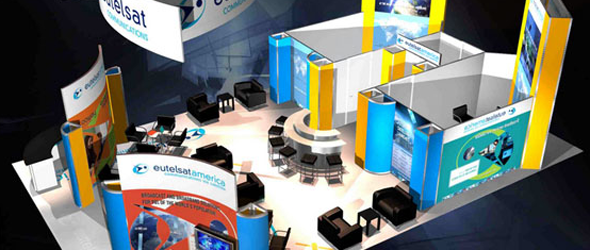 Unlike most other types, a modular can quickly and easily change to fit different floor spaces and design configurations. This makes it a very versatile choice, and one that can fits most ideas and budgets with a little advanced planning and careful design.
Some of the reasons to use a modular if you want a custom option include:
This choice gives you fantastic flexibility in many areas.
You can achieve a design that can change depending on how effective it is.
You can get a personalized look for your business while spending less money.
A modular allows you to change things up a little for each event so that you get a new look from the same old pieces.
A modular includes a value added component that is very popular with trade show vendors.
1. A Modular Custom Trade Show Booth is Incredibly Flexible
Using a modular for your custom trade show booth can give you much more flexibility than other types. Since this choice includes components that can be switched you can create a perfect design for any space or desired configuration. The flexibility that you get makes the additional cost well worth it in many cases.
2. Use a Graphic Design that can Change Based on Past Effectiveness
The graphic design you use can make or break your booth. A modular for your custom trade show booth can be ideal because you can change the design based on the past effectiveness. If you find that one layout does not give you the desired results then you can simply switch things around until you get the results that work best for your exhibit and business.
3. Get a Personalized Look for Your Company for Less Money
A custom trade show booth offers a personalized look and feel. When a modular exhibit is chosen then this just boosts these benefits without adding a lot of additional expense into the equation. You need to connect with visitors and engage them, and this requires a personal touch. A modular exhibit can help you preserve part of your budget while still getting results.
4. Change Things Up a Little for Each Event for a New Look
Other types of a custom trade show booth do not allow you to change things around or alter the basic graphic design the way that a modular exhibit will, and that means the same look for many events each year. A modular can help you get a fresh new look and layout for each event, so that your business gets the attention it deserves.
5. The Value Added Component Makes a Modular a Very Popular Choice
A modular custom trade show booth involves a value added component that can affect everything from basic graphic design to the overall appearance of your booth. You will get quick set up, lightweight components, and pieces that are easy to transport and store.
Have you ever used a modular custom trade show booth? If yes, were you happy with this booth type?