So you have been preparing and planning and think you are ready for your next convention or trade show. Did you remember to think about the exhibit booth setup? It is a crucial and often overlooked step. It includes a wide array of things to think about and do.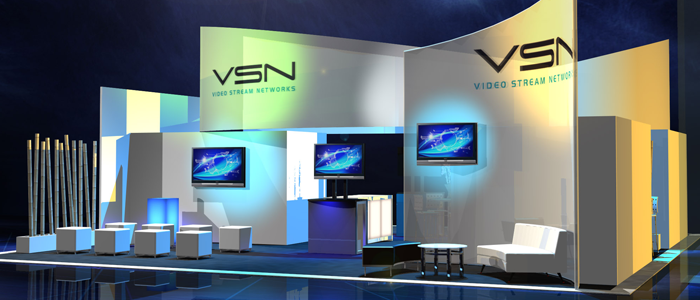 Exhibit Booth Setup Tips
Keep your Budget in Mind
1. Remember that there may be additional costs involved in exhibit booth setup that you have not added in to your budget. If you are not careful you could end up going well over your budget after all of the booth and exhibit add-ons that you want are totaled up. Pay close attention to each expense involved in the setup of your booths and exhibits to control your show costs.
Budgets easily can be blown by not accounting for hidden costs like printed materials, shipping, advertising, premium items and even furniture.
Source: Franchise.org
Check on Distribution of Promotional Materials
2. Whether you plan to display two story booth structures or simple 10×10 trade show booths make sure that you understand the rules and guidelines for the specific event. Check to see whether show vendors can distribute promotional materials anywhere on the event floor, because you could find a competitor trying to give materials to your targeted traffic if this is allowed.
3.Plan Ahead
Plan far in advance for your exhibit booth setup. Make sure that you have the right tools and knowledge if you plan to handle the set up on your own. If you hire a company or individuals to handle setting up and tearing down make sure all of the details are included in any contract that you sign to ensure everything is handled properly.
Location, Location, Location
4. Choose the floor location that you reserve very carefully. If possible, get a layout of the show vendors and area sizes. This will help you determine who else will be exhibiting and show which companies and products your area will be close to. A smaller size booth may work well with a smaller budget, but a larger exhibit space can be more impressive at times.
Maximize "walking around" space by mounting brochure displays on walls. Use interesting graphics to draw people's attention.
Source: TLDP.org
Professional Exhibit Booth Setup
5. Professional exhibit booth setup can be more expensive because of the added labor costs. Nevertheless, this element can be a key to impressing visitors at the event. If your exhibit is larger or more complex, or you are a new exhibitor, trying to handle this step on your own can be a big and costly mistake. Do your homework before you choose a professional to ensure great results.
The West Coast Franchise Expo explains, in their FAQ section of their website, about setting up exhibit booths.
Exhibitors can install and/or dismantle their own display providing the total time for installation does not take any more than thirty (30) minutes for one person to complete without the use of tools.
10×10 Trade Show Booths
6. 10×10 trade show booths are smaller, and this can make the set up process easier and less expensive. This size requires less promotional materials and fewer display items but it can still provide a stunning booth that attracts visitors from across the room when it is done right. If your business is also small or on a tight budget this size could be the perfect first choice.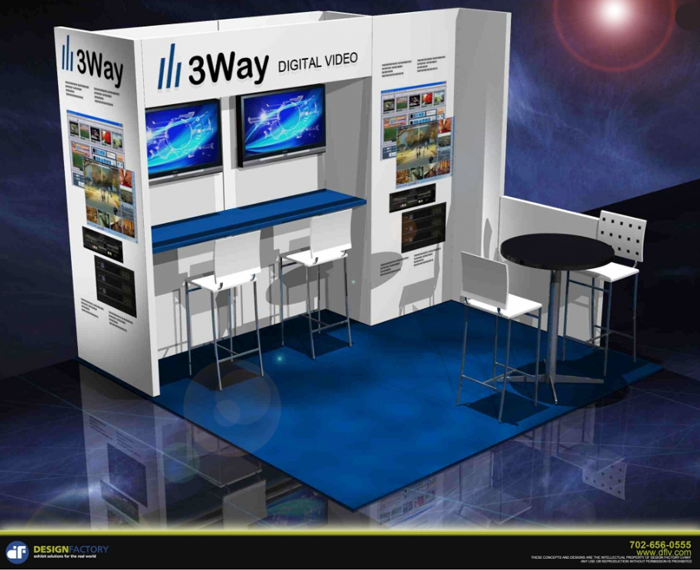 The Little Things Count
7. Consider even the smallest details during your exhibit booth setup, because the little things can matter a lot to the traffic that goes by your area.
Don't be Cheap
8. Avoid being cheap. If you are going to incur the expense of exhibiting at a show then make sure that your investment is large enough to give you an excellent return. It may be better to pay more for a larger space or a more desirable floor location so that you can attract more traffic. If you are tucked away in a corner and hard to reach, you may be disappointed with the results.
End or Corner Exhibit Booths
9. If you can afford it, an end or corner booth may be ideal for your exhibit booth setup. This location offers more than one avenue of traffic. You can receive visitors and hand out promotional materials and items from two or more sides instead of just a single direction. BE prepared to pay more for an end location though.
Comparison Shopping
10. Compare the costs of setting up 10×10 trade show booths with the price of larger displays and exhibits to determine which size is the most cost effective for your company and business budget.
Look out for Traffic
11. If possible arrange your exhibit booth setup and floor location so that you are on one of the main traffic routes for the show. This can be very beneficial if there will be demonstrations, seminars, or keynote speakers because you will get more traffic and could see better leads and sales as a result.
Make sure that your finished exhibit design promotes exceptional traffic flow, both for the visitors and for your booth staff.
Click here to read our article, Exhibit Design Tips for Trade Show Booths that Wow.
Transportation and Storage Costs
12. Using 10×10 trade show booths can help you save on transportation and storage costs, as well as set up expenses. When you include pop up displays, you can have your exhibit ready in very little time.
Don't get Blocked Out
13. Whether you are using 10×10 trade show booths or your exhibits are larger make sure that the area you have for your exhibit booth setup is not next to a large company that has several spaces and holds large demonstrations regularly. This could cause your traffic flow to be blocked at times.
The above advice will help make your exhibit booth setup a breeze. If you have any questions or need a trade show exhibit booth contact us today at 702.656.0555. We're waiting for your call.