Hiring trade show models and exhibit staff can be a big concern. There are a number of things that these professionals should have in order to optimize your results. You want the people who represent your brand and products to be attractive and engaging, someone that visitors find appealing.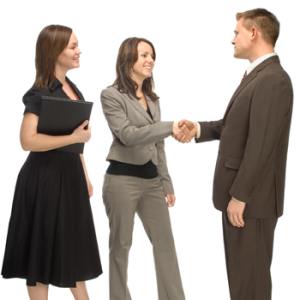 Dependability is a big factor with the people who will be the face of your business. If you are not careful, you could find yourself short staffed during the busiest time of the show. The people that you choose to hire for the event also need to be knowledgeable and friendly so that visitors feel warmly welcomed. Knowledge should be easily given so visitors receive the information and answers they need.
Knowing how to talk with the public and being comfortable with big crowds is a must for anyone who works a trade show. This is not the place for shy individuals who are not outgoing. Another thing to look for is someone who is a fast learner; even if they are not extensively experienced, they should be able to grasp your company and products fairly quickly.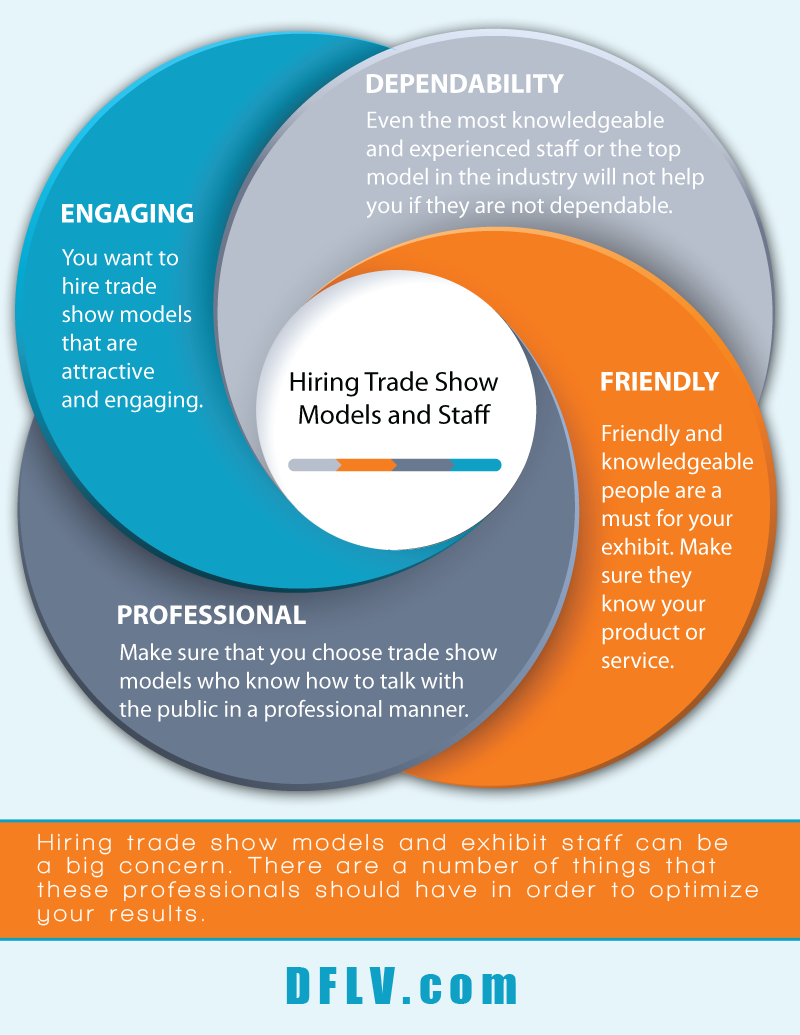 1. Trade Show Models should be Attractive and Engaging
You want to hire trade show models that are attractive and engaging. These are the first people that visitors will see, and they can help draw more traffic to your booth. When your models are attractive they will stand out in the crowd. If they can engage the visitors walking by then they could generate more interest in your business and what you are offering.
2. Dependability is a Big Factor with Exhibit Staff
When you are considering possibilities for your exhibit staff and trade show models dependability should have a top priority. Even the most knowledgeable and experienced staff or the top model in the industry will not help you if they are not at the event when you need them. Unexpected emergencies and situations beyond control do happen, but some people seem to have these issues frequently.
3. Friendly and Knowledgeable People are a Must for Your Exhibit
Your trade show models need to be friendly. But they also need to know the important information about your company and products so they can provide information to visitors. A pretty face can bring people to your area. But if they cannot get the information they are looking for then they may not stay long or turn into customers in the future.
4. Knowing How to Talk with the Public is a Big Asset
Make sure that you choose trade show models who know how to talk with the public in a professional manner, being friendly without crossing any line or coming on too strong. These individuals should be very comfortable in a crowd setting, without any shyness or difficulty interacting with strangers. You want staff and representatives that will take your message to the public with ease.
5. All of Your Staff Members Should be Fast Learners
When you interview exhibit staff or look for trade show models search for those who are quick learners, so that they can retain key messages and important facts about your company, products, and services and pass these on to visitors.
What do you look for when you hire trade show models and other key staff?