Las Vegas is convention headquarters. Every year over 20,000 trade shows and conventions make their way to a variety of Las Vegas Convention Centers. There is the Sands Expo, Las Vegas Convention Center, Mandalay Bay Convention Center, and many more.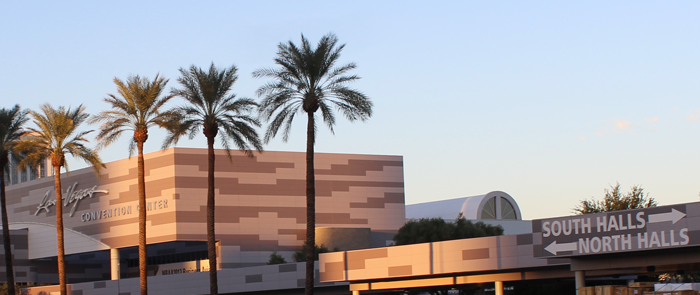 If you are planning to to have a trade show exhibit in Vegas there are several things you need to ask yourself.
1. Is Your Budget Sufficient for Las Vegas Convention Centers?
Exhibiting at Las Vegas convention centers can be a big step, and you need to make sure that your budget is sufficient for this undertaking or you could end up falling short on your desired results from this type of event. It is possible to exhibit without spending a fortune. But make sure that your area will impress visitors on the budget that you are using.
The budget that you set for your exhibition needs should be large enough to ensure that your investment gets a decent return. If this is not the case then you could end up wasting the money that you spend and getting few visitors and poor quality leads.
Cost to exhibit at Las Vegas convention centers varies on the venue and specific trade show. For example: SuperZoo 2014, held at the Mandalay Bay Convention center, charges World Pet Association members $2,500 for an "AA" booth space and non-member fees for the same type booth space run $3,000.
2. Do You Have the Right Trade Show Exhibits for the Desired Event?
The trade show exhibits that you buy, rent, or own are a critical consideration. These exhibits should reflect your company, your products, and your priorities perfectly. You need to choose items and materials that fit well with the space you have reserved, and that stand out on the trade show floor.

If you have displays that are similar to everyone else you may not get the flow of traffic or the interest that you want to generate. Examine your displays and overall exhibit appearance to ensure that your area will stand out and appeal to your targeted populations.
3. Are Your Marketing Materials Suitable for This Type of Venue?
If you plan to exhibit at Las Vegas convention centers, you should pay close attention to the marketing materials that you are using. You want materials that are engaging, and that inform your potential customers about the benefits and advantages that your products can offer. If your materials do not provide this then they may flop instead of impressing.
4. Do You Have Your Convention Printing Ordered or Available?
In order to exhibit at Las Vegas convention centers you will need more than just trade show exhibits, you need exceptional marketing materials. Ordering your convention printing should be done as early as possible so that you have these materials on hand when they are needed. If you do not have the necessary printing, you could end up getting poor results from the event.
Many businesses choose to have their collateral material for the trade show printed by a local Las Vegas printer. Reputable convention printers deliver right to the show floor. This avoids costly and inconvenient shipping. It also makes it simpler if you need a rush order for more items at the last minute.
A rush order may cost a little more but it can be necessary if you find that you are missing printed items or there is a mishap that destroys the materials that you have on hand.
Source: Convention Printing Tips to Save Money and Get Great Results. Click here to read the complete article.
5. Have You Started Your Pre Event Marketing and Promotion?
Before you start setting up your displays and exhibiting at Las Vegas convention centers you need to engage in pre event marketing and promotion. This should be started a month or more before the event even starts. Pre show marketing and promotion allows you to let potential clients and current customers know where to find you.
Don't wait until the tradeshow to start generating buzz, get buzzing before the event.
Source: Tim Asimos at CircleStudio.com
6. Do You Have Social Media Profiles in Place?
Before you plan on setting up trade show exhibits or vending at Las Vegas convention centers, you should already have social media profiles in place for your marketing and promotional efforts. These profiles are very beneficial, and if you are not using social media then you are missing terrific marketing opportunities.
Establish a strong social media presence well in advance of any event. This will give you more credibility to consumers, and will make people more likely to find you when they search.
From our article, Tips for Social Media at Trade Shows to Boost Marketing Opportunities. Read the complete article here.
7. Do You Know What Type of Space You Need? Have You Reserved It?
When you start planning for Las Vegas convention centers you should know what type of space you will need, and you should reserve this type of space as far in advance as possible. Many events are booked months in advance, and waiting until the last minute could leave you high and dry and you may not be able to get any space at all.
8. Do You Have a Plan in Place for Exhibit Shipping, Set Up, and Tear Down?
Part of exhibiting at Las Vegas convention centers is shipping, setting up, tearing down, and storage for your trade show exhibits. It is important to have an effective plan in place to make sure that these processes go smoothly and everything is handled safely and properly.
What mistakes have you made when exhibiting at Las Vegas convention centers, and what lessons can others learn from these mistakes?