There are some trade show follow up tips that can help you get better results from your event participation. A personal follow up can be much more effective than a generic one, and you may get better sales with this approach. Send out content that is related to the event where you received the contact information so that the recipient remembers who you are.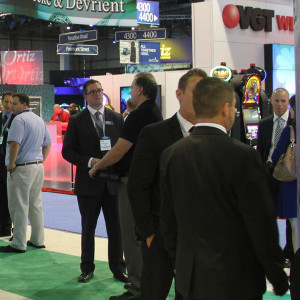 When you attempt to follow up with people that you met during a trade show remember that engagement is the key to conversion. This can turn a consumer into a customer without too much effort. Set up your exhibit booths so that it is easy to collect visitor contact details. Get creative about ways to get visitors to provide these details to you.
If you want your follow up to get exceptional results then you need to use social media to your advantage. Social media is one of the most common ways that people communicate today. A great tip is to immediately place each contact into a value category after meeting the individual. This can identify high value contacts that should be the highest priority.
1. Trade Show Follow Up should be Personal
Any trade show follow up that you do should have a personal touch; otherwise, you will not connect with the individual in most cases. Generic messages or content designed to have broad appeal may make the recipient feel like one in a million. A personalized message or call will make the recipient feel special and valued.
2. Send Content that is Event Related
Trade show follow up content should be event related in order to make it easier for the recipient to remember your company. If you are simply sending out the same email message to potential customers that your regular clients receive you may not stand out among your competitors. The recipient may not be able to associate your name and company with anything at all.
3. Engagement is Key to Conversion
During any trade show follow up, engagement is the key to conversion. If you cannot engage the individual then you will probably not be able to convert them into a customer. When engagement is there then the individual is more likely to remember your company and products when a need arises in the future.
4. Make it Easy for Visitors to Give Contact Details at Your Exhibit Booths
Make your exhibit booths the perfect vehicle for trade show follow up information collection. You can get very creative. Hold a drawing or use another method in order to make visitors want to give you their contact details.
5. Use Social Media to Your Advantage
Social media can be a terrific way to do some trade show follow up activities, and this technology can even be integrated in exhibit booths if this is desired. Younger generations are very comfortable with social media. Many cannot go without their smart phones and social applications. When you use these applications, you may extend your brand reach and get a better response.
Visit the Design Factory Facebook Page here.
6. Immediately Place Each Individual into a Follow Up Value Category
When visitors show up at your exhibit booths you should immediately place each person into a value category for follow up. If the person has a very high value then you will want to take notice and start this effort right away, while lower value targets may not be the top priority.
What other trade show follow up tips have you learned? Which of these are the most important?