Whether this is your first time exhibiting at an event or you are a seasoned and experienced old hand at it, a trade show exhibit guide that is comprehensive can help you get better results. The helpful hints and list items below can help you get great results even if you are preparing for your very first show.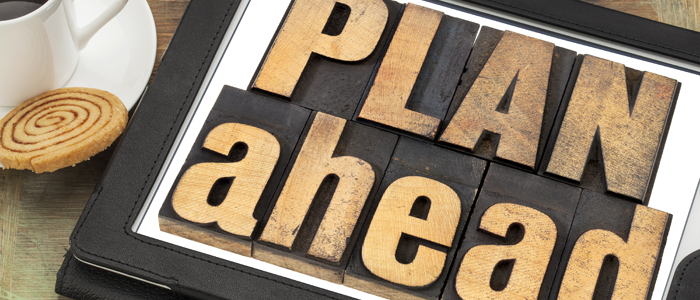 Trade Show Exhibit Guide Timeline
Months in Advance
Create a planning checklist.
Decide on the right floor location and area size for your exhibit.
Reserve your space at the venue.
Book any necessary flights.
Reserve lodging for the event if necessary.
Decide whether to rent or purchase display items and booth components.
Start creating the right design for all of your booth literature and marketing materials.
Look at some of the trade show exhibit guide resources available online.
Do the necessary research about the market expected at the event.
Develop marketing strategies to use for the show.
Set the goals and objectives that you are trying to meet.
Determine which services and equipment you will need for your booth.
Decide on the signage and displays that will be used.
Pick all of the colors, graphics, messages, and other content that you will use.
6 Weeks Before the Event
Every available trade show exhibit guide advises to order your printing services at least six weeks in advance, to ensure that the printer has enough time to provide delivery in advance of the event date.
Go through all of your display and booth components to make sure that none are damaged or excessively worn. These are some of the first things that visitors will see so you want them to be in perfect shape.
Determine which products or services to highlight in your booth.
Arrange for shipping or delivery of any items and booth components that must be shipped or delivered.
Some trade show exhibit guide resources advise that you should call and confirm any reservations that you have previously made. This step is not absolutely necessary for some people but it can help you avoid not having a room or failing to catch the right flight.
Pay any balances owed for the venue or other services.
Start deciding on the right staff for your booth at the event. Once you have the staff chosen make sure that they are well-trained and that they know what is expected of them.
Start your pre show publicity and marketing if you have not already started this.
Create one or more press releases to be distributed.
Start the shipping process, including all of the literature, display items, booth components, and supplies that will be needed for the event.
Arrange for any set up and other services that you will require.
During the Event
The best trade show exhibit guide will discuss keeping your booth well-staffed at the event. Traffic that approaches may have questions, and if there is a long line because you do not have enough staff on hand then you could miss out on potential sales.
Get out into the aisles to greet people passing by and network some. If you are always inside your booth, you will not have the benefit of attracting those who may not stop by otherwise.
Make sure you have plenty of order forms and a place to write things down. One of the most repeated tips in any trade show exhibit guide is to make sure you can continue to take orders through the entire event. You may also want to write down important information on business cards or other items as well.
After the Event
Arrange to have the display taken down and either shipped or stored.
Pack up all of the products that you have with you and either take them or ship them.
Every trade show exhibit guide should have a section that covers after the event is over. This is the time to start following up on the leads generated, and making further contact is important.
Fill any orders that you received during the event.
What else should a comprehensive trade show exhibit guide include? For more information click here to visit the Design Factory website.