Being a beginner doesn't have to hinder your convention or trade show success. In fact, being a new trade show exhibitor means you are open to all the innovative and exciting ways to make your exhibit booth shine.
Beginner Trade Show Exhibitor Tips
1. As a trade show exhibitor, one of the biggest mistakes that you can make is not giving yourself plenty of time to plan and prepare before the event start date. On average, you should spend between 12 months and 18 months getting ready to exhibit at an event, and this will help you make sure that everything is covered and your exhibit is a success.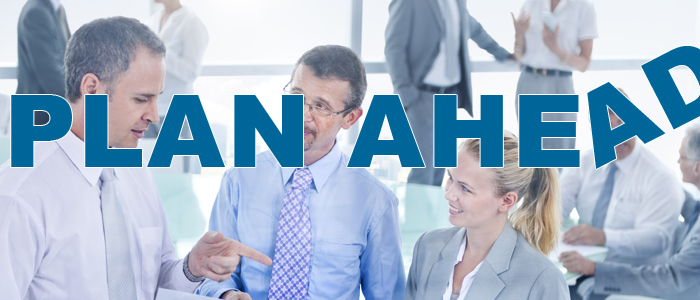 2. Before you start setting up exhibit booths, you should prepare your staff properly. Come up with several questions that will engage your traffic, and make sure any show staff knows the questions and answers. These questions should be open ended and stimulating.
3. Set goals for the trade show that can be measured and analyzed. This will help you evaluate which elements were successful and which elements should be changed up so that you get better results in the future. If you do not measure the right metrics then you cannot determine which factors should be changed.
4. As a trade show exhibitor you want to attract visitors, generate leads, improve your brand and product recognition, and boost sales. In order to do this everyone on your staff must be on point. If you have employees who are dead weight then either send them home or put them out on the floor to get information rather than in the booth.
5. When you are in your exhibit booth follow the rule of 80/20. Spend 80% of the time listening to visitors and 20% of the time answering questions and talking. Share your enthusiasm for your company and products when you are doing the talking during the 20%.
6. Before you decide on an event as a trade show exhibitor and commit your resources do your homework. Research the event possibilities and evaluate what each show can offer your company and bottom line. This will help you decide on the right shows and help you get better results.
7. If you
schedule a presentation, seminar, or demonstration
as a trade show exhibitor you can draw in bigger crowds and generate more leads during the event. Even if you only draw in 20-30 people who would not have visited otherwise this can be a big step in the right direction.
8. Try to engage all of the senses of your visitors. Use displays and elements that are appealing to look at, and if possible fill your area with enticing smells. You can also add sounds, tastes, and textures in order to make your area more engaging and appealing to show attendees.
9. Once you have your exhibit booths designed or rented it is time to start promoting the show and this should be done at least four to six weeks before the event starts. A direct mail campaign, email marketing and reminder notices, and even social media can help you spread buzz about the event and your participation.
Send a direct mail piece or email to your current clients and leads, informing them about the trade show and giving your booth number.
Source: Millennium Marketing Solutions
10. When you attend an event as a trade show exhibitor it is important that your main message is clear, concise, and to the point. Your message is not the place to ramble, the best messages for marketing are usually only one to two sentences long but they are very powerful in spite of this.
11. Before you can be a successful trade show exhibitor you need to pick your booth location, and this is not as simple and easy as it seems. The location that you have on the event floor can make or break your marketing objectives for the show, so do your homework and choose the floor location wisely.
12. Arrange for any necessary travel accommodations, and for transporting and shipping your exhibit booths, as early as possible. If you wait until the last few weeks before the show starts, you will usually pay more, and you could end up missing items that you need to exhibit.
For first time exhibitors renting a trade show exhibit is often the best bet. You don't have to worry about shipping or storage and you can see if the exhibit design you have chosen was the best possible selection.
13. One of the most common problems you can have as a trade show exhibitor is running short on your promotional items and printed marketing materials. It is recommended that you order printing early, preferably as soon as you make a decision to exhibit.
14. Staffing your exhibit booths is critical, but not just any staff will do. Make sure each booth employee is well trained and fully prepared, and ensure that you have adequate staff to cover breaks and handle the booth during the busiest traffic flow times.
When you interview exhibit staff or look for trade show models search for those who are quick learners, so that they can retain key messages and important facts about your company, products, and services and pass these on to visitors.
Source: 5 Things to Look for When Hiring Trade Show Models and Exhibit Staff. Read more of the article here.
15. To be successful as a trade show exhibitor you need to make your booth unique and appealing, making it one of the first places that show visitors want to stop.
Let the Design Factory be your Guide
Being a beginner trade show exhibitor doesn't have to be a pain in the neck. These tips will have you on your way to a successful event. If you need more guidance, call the Design Factory today. The experienced professionals are waiting to help and create a trade show exhibit that wows the masses.
What trade show exhibitor tips have you taken advantage of in the past and how well did these tips work for you?