Getting the word out about your trade shows and exhibit booths is easier said than done. Trade show press releases get the word out in an effective manner and can target specific types of businesses and trades. It is a cost-effective way to heighten visibility and promote products and services that are showcased at exhibits.
Trade Show Press Releases | 10 Tips for Success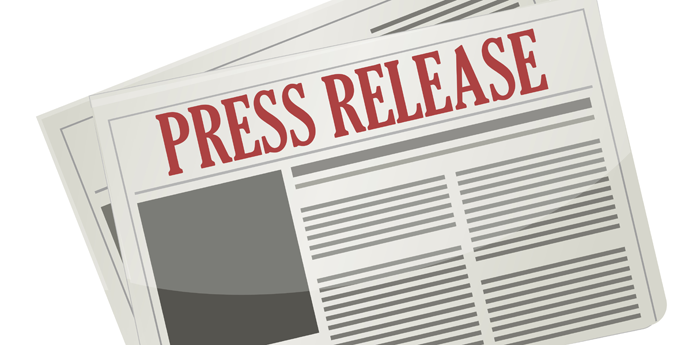 1. Include All Press Releases in Your Press Kit
Your press kit should always include the latest trade show press releases for your company and products. A copy should also be given to the individual who is handling all of the publicity and marketing for the show, and to any industry publications and writers that are covering the event for the industry that you are in.
2. Don't Forget About Electronic Methods
Simply sending out a single press release and then relying on the displays at your exhibit booth may not be enough to attract the traffic that you want. Make sure that you include an online press release in your to do list to ensure that you cover all of the communication channels and use social media to promote the event.
Click here to read our article Tips for Social Media at Trade Shows to Boost Marketing Opportunities.
A good news release distribution service will syndicate your news on relevant publisher sites, and it will also attract readers through search…
Source: Copyblogger.com
3. Make Sure to Include Radio, Newspapers, and TV Stations on the List of Recipients
Trade show press releases should be sent to local newspapers, radio stations, and even television stations if appropriate. Make sure that your release is relevant to the event and your company, and that it is also something that will interest the readers. Send every possible publicity outlet one of your press releases.
4. Utilize a Human Interest Angle
When you create trade show press releases and marketing materials for your exhibit booth make sure to use a human interest slant on the news that you are sending out. Appeal to human emotion and need in the story being covered by the PR material and keep the tone professional. Make the PR material the highest quality and also informative while being human.
5. Make Sure Your Material is Newsworthy
Sending out trade show press releases means releasing news about your company, products, or activities at an event that is interesting enough to be newsworthy. You may want to introduce a new product or service, or hold an activity that will make people want to know about what is happening.
You should never use a press release in place of an advertisement for your product, service, or organization
Source: ACB.org
6. Spend a Little More for Distinctive Press Kit Folders
When you send out your trade show press releases, and place these marketing materials at your exhibit booth, make sure that you spend a little more on distinctive presentation folders. Going cheap in this area could cause your press release to fade into the background among the competition.
7. Discuss What Your Company is About
When you design your trade show press releases make sure to discuss what your company or products are about in the content. This will ensure that everyone who reads the press release clearly understands who you are, what you do, and what your company offers them. When these elements are combined with a current newsworthy event your results will be much better.
8. Include Product Information for Items that will be Displayed at the Show
The trade show press releases that you create can be a perfect way to introduce your products at your exhibit booth during the event. Let everyone know what you will be keeping in stock at your booth. This will generate interest and engage people who read the press release. This will usually mean a better turn out at your exhibit and higher sales as a result.
9. Unveil a New Product to Grab the Attention of the Press
Trade show press releases can be the perfect launch vehicle for a new product that you will be offering the public during the event. When you unveil new products people want to see what you are offering and what these products can do for them. Include demonstration times if possible so visitors know the best time to visit your booth.
News releases about a product that has been around awhile without substantial change or "new news" can only negatively affect your credibility.
Source: Thomasnet News
10. Make Sure to Include Booth Location Information
If you fail to give your company name and your booth location people who read your trade show press releases may not realize where to find your exhibit booth at the event. Make it as easy as possible for visitors to locate you once the show or convention has started by telling them where you are on the floor.
Using these tips and information for trade show press releases are a great way to get the word out about your trade show or exhibit booth. Always plan ahead and make the most out of your marketing efforts.
How do you make your trade show press releases engaging and effective?